Get Connected With Dr. Unnia Pettus Today
Stay up to date on her latest engagements, interviews, podcast, and new book release.
[contact-form-7 id="" title="Connect With Dr. Unnia Today"]
Get Connected With Dr. Unnia Today
Stay up to date on her latest engagements, media interviews, podcasts, and book releases.
Dr. Unnia Pettus
Client Services
Dr. Unnia Pettus
Keynote Speaker
Best-Selling Author
Ordained Minister
CANCER|STROKE|DOMESTIC VIOLENCE SURVIVOR
Dr. Unnia Pettus
Press Room
View Articles, Interviews & Speeches with Dr. Unnia Pettus.
@DrUnniaPettus
Walking by Faith with
Dr. Unnia Pettus
This faith-based podcast is based upon Hebrews 11:1 shares sermons and nuggets to help Christians.
Dr. Unnia Pettus
Awards and Honors
View All Awards and Honors presented to Dr. Unnia Pettus.
@DrUnniaPettus
Pettus PR LLC owned by Minister Unnia Pettus ia a cutting edge PR firm! Unnia is a visionary, consummate professional and gets results for her clients. Working with her promoting my historic Episcopal Consecration as the first woman Bishop of TOPIFC was nothing short of amazing!! She secured interviews and publicity for me that I would have never even thought possible!
Bishop Deborah Webb
Prophetess | Bishop | Beloved Woman of God
Dr. Unnia Pettus is one of the nation's top faith-based development experts, consultants, and coaches. We were fortunate enough to collaborate with her and her team earlier this year. She provided extraordinary service as a conference keynote speaker, and coaching expert to help further develop the skills of local ministerial teams. Further, she supported a local small ministry–When the Trumpet Sounds as they presented its first major conference, Its's A Faith Walk and Talk: Minority Health Equity Conference. In Fulfillment of a CDC grant, Dr. Pettus was able to help us bring together the community in Norfolk, VA. Again, we salute Dr. Pettus for Providing top-notch services and support.
D. K. Seneca Bock, MSW, CHC
Community Capacity Builders, LLC
Dr. U. Pettus's services and expertise in highly recommended on all social media, platforms and she is a co-author with famous individuals that she accurately connects with. Check out her Lindeklin read beautiful testimonials. Her expertise in public relations is inviting us who she is and what she has accomplished. Check her out for yourself.
Karem McFadden
Tap Into Wellness With Coach Karina
Rev. Pettus is also a wealth of information as a domestic violence survivor and advocate.  If an event organizer is looking for someone to take their conference to the next level, I highly recommend Rev. Pettus.  She is also a great guest to be interviewed on television, radio, newspaper, and any other media outlet.
Jennifer C. Foxworthy
Founder and CEO, Inspirationally Speaking, LLC and Unstoppable You Ministries, Inc.
"Outstanding professional."
Lavonia Perryman
Lavonia Perryman Communications Associates
"Dr. Pettus … bar none is one of the best PR experts in the field and particularly in Washington, D.C.  The great work that she did for my ministry placed our annual conference on the map."
Dr. Zina Pierre
Founder of The Breaking Room, Bethel Restoration Church & The Word Network TV Host
Stephen Tillett
Connecting The Dots, LLC
"Best PR company in the DMV area"
Candice George
Imprint Me Fashions
Dr. Unnia Pettus
Cancer Vlog Journey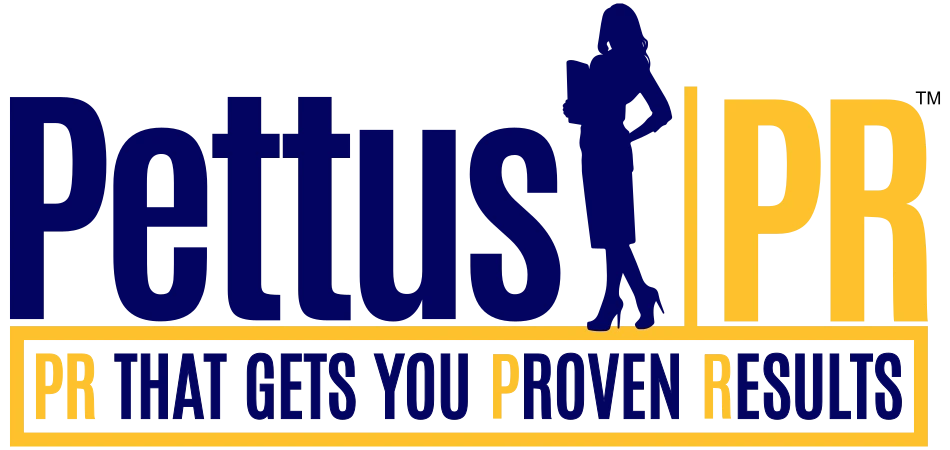 Client Media
Dr. Unnia Pettus, Ph.D. provides a "hands-on" approach with her diverse clientele responsible for strategically developing, and implementing multi-media communications plans to use media coverage, social media marketing and advertising to reach  the campaign's goals.
Connect With Dr. Unnia Pettus
Stay up to date on her latest engagements, interviews, media interviews,  podcast, and new book releases.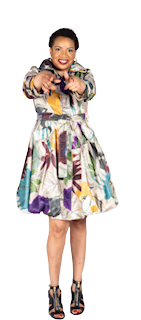 Let's Start A Conversation.
To get started, please fill out the form below.
Book Dr. Unnia Pettus
Interested in having Dr. Unnia to speak at your upcoming event In-Person or Virtual?