Rev. Dr. Unnia Pettus
Keynote Speaker
Best-Selling Author
Ordained Minister
CANCER|STROKE|DOMESTIC VIOLENCE SURVIVOR
"Delight thyself in the Lord and He shall give you the desires of thine heart. Commit thy way unto the Lord; trust also in him; and he shall bring it to pass."
~Psalm 37:4-5 KJV
Rev. Dr. Unnia L. Pettus is an award-winning Public Relations, Social Media Marketing, Public Affairs, and Crisis Communications strategist. She's also an Ordained Clergy Leader, Author, and Motivational Speaker. As President and CEO of Pettus PR, LLC since 2005, she has proven experience in developing, implementing, and managing national multi-media campaigns, red carpet events, and new book launches for a diverse clientele.
Rev. Dr. Pettus matriculated from the top-ranked College of Journalism at the University of Maryland at College Park as a Graduate Fellow with a Ph.D. in Mass Communications in May 2003. In 2003, she wrote Politics and the Pulpit: Exploring the Situational Theory and the Formation of Publics for Political Activism as an Effect of Politics Communication from Clergy in Black Churches in Washington, D.C., a 463-page dissertation published by the University of Maryland. Her dissertation examined the role of clergy across seven historically Black Church denominations in Washington, D.C., and their influence on their parishioners' voting patterns in the local and general Presidential elections held in November 1992, 1996, and 2000. She completed her cognate coursework for the doctoral program at Howard University's School of Divinity in Washington, D.C.
Rev. Dr. Pettus' career in politics, media relations, and public affairs began in 1990 when she served as Press Secretary at the National Rainbow Coalition for Rev. Jesse L Jackson, Sr. Her tenure at National Rainbow Coalition was followed by her serving as Deputy Press Secretary for District of Columbia Mayor Sharon Pratt Kelly in 1992. In 1994, Rev. Dr. Pettus was promoted to Press Secretary serving as principal spokesperson and overseeing 45 public information officers. This promotion marked a milestone as Rev. Dr. Pettus was the youngest person to serve in this capacity.
Answering her senior leadership call from the Lord, Rev. Dr. Pettus became the founder of Nobody But God Outreach Ministries in January 2007. Through this urban outreach ministry, God uses her talents, skills, and gifts to counsel and support women and their children in the District of Columbia Metropolitan Area who are victims or survivors of emotional, verbal, or physical domestic violence. In addition, this urban outreach ministry allows her the opportunity to collaborate with other advocates and activists concerned with issues impacting inner-city youth, primarily raised in single-parent or guardian households without men.
In October 2007, Rev. Dr. Pettus nationally released her self-published spiritual memoir, Nobody But God: A Journey of Faith From Tears to Triumph on Amazon.com. The book received prominent local and national media coverage, including CNN, Radio One, NNPA newspapers, and The Washington Post.
On May 8, 2009, Rev. Dr. Pettus received the "John H. Johnson School of Communications Department of Journalism Award" given under the leadership of Chairman Phillip Dixon on May 8, 2009. The award states in part…. "for years of Outstanding Service, Dedication, and Commitment to the John H. Johnson School of Communications students."
From September through November 2012, Rev. Dr. Pettus served as the African American Clergy Outreach Core Team Member for the Obama for America, D.C. Campaign. In this capacity, she held sole responsibility for organizing African American clergy leadership and their parishioners to support the re-election of President Barack Obama and Vice-President Joe Biden through hosting political events, providing volunteers to phone bank, and/or canvas on behalf of the Democratic Party in both Washington, D.C. and the battleground state of Virginia. She reported to Obama for America, D.C. Campaign Director, Mr. Kouri C. Marshall.
Immediately after the re-election, Rev. Dr. Pettus was appointed to work as a Faith Outreach Fellow for the 57th Presidential Inaugural Committee (P.I.C.). From September to November 2016, Rev. Dr. Pettus served as interfaith clergy leader liaison and political strategist for the Hillary for America DC Campaign. Through this role, she helped strategize and implement aggressive voter registration, early voting, and General Election Day voting on November 8, 2016, as part of the Campaign's "Souls to Polls" GOTV effort.
Rev. Dr. Pettus is a member of the religious council of the D.C. Democratic State Committee, the Washington DC Alumnae Chapter of Delta Sigma Theta Sorority, Inc., the Delta Pi Chapter of Gamma Phi Delta Sorority, Inc., and the Washington, D.C chapter of the Black Public Relations Society of America.
Previously Rev. Dr. Pettus faithfully served at Rock Creek Baptist Church under the pastorate of Rev. Jeffrey L. Mitchell, Sr., D. Min. for three years. While there she served as both an ordained Associate Minister and as a pro bono public relations and marketing ministry expert to the church through services provided by Pettus PR, LLC regarding the relocation of the historic church from the District of Columbia to Prince George's County, Maryland.
Rev. Dr. Pettus's work includes being a publicist to author Stephen A. Tillett (Stop Falling for the Okeydoke). In 2017, Rev. Dr. Pettus co-edited Ofield, The Autobiography of Public Relations Man Ofield Dukes, the first book that covers an African American public relations professional, and contributed to Mr. President: Interfaith Perspectives on the Historic Presidency of Barack H. Obama. Both books are now best-sellers.
Rev. Dr. Unnia is the host of the "Walking By Faith With Rev. Unnia Pettus" Podcast which can be heard online on most podcast platforms. Listeners can enjoy sermons, motivational messages, and inspirational interviews on her station at www.Anchor.fm/Dr-Unnia-Pettus or on her website.
In October 2020 Rev. Dr. Unnia was exclusively featured in The Washington Afro-American newspaper in a two-part series focusing on her two-year journey as a breast cancer fighter focused on her courageous battle.
In October 2021, the nationally-syndicated Tribune newspapers featured Rev. Dr. Pettus's journey as a 4-time cancer survivor also being treated for moderate cardiomyopathy (heart failure).
As a survivor, she has recently received the following awards: the "2021 Pink Star Award from the Edith P. Wright Breast Cancer Foundation"; the "2022 Community STARS Award for Domestic Violence from the Sisters4Sisters Network, Incorporated"; and the "2023 Lillie Daniels Legacy Award from the Open My Heart Foundation". She is also a "2023 Susan G. Komen Advocacy Ambassador".
On June 19, 2023, she received a "2023 United States Presidential Lifetime Achievement Award from United States President Joe Biden" for her volunteer advocacy work helping domestic violence victims, and breast cancer and heart disease patients and survivors.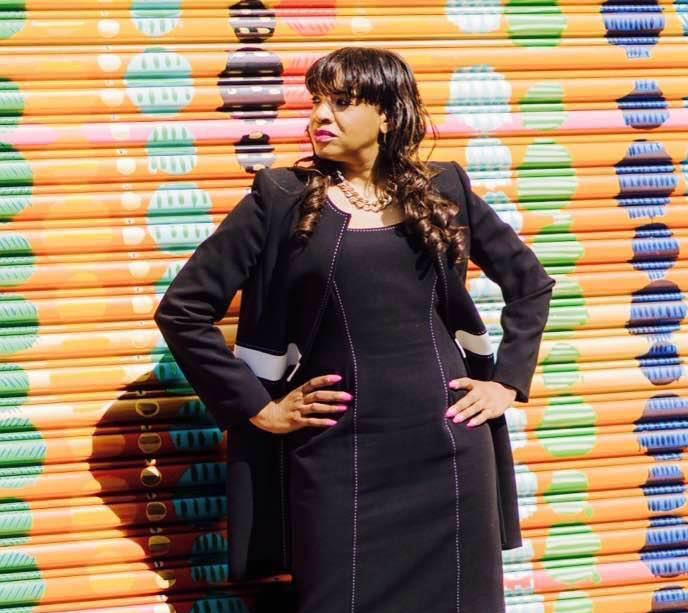 "Best PR company in the DMV area."
Candice George
Imprint Me Fashions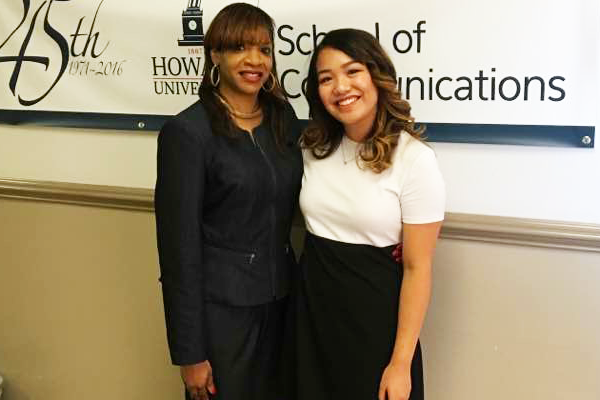 "Consummate professional!"
Stephen Tillett
Connecting The Dots, LLC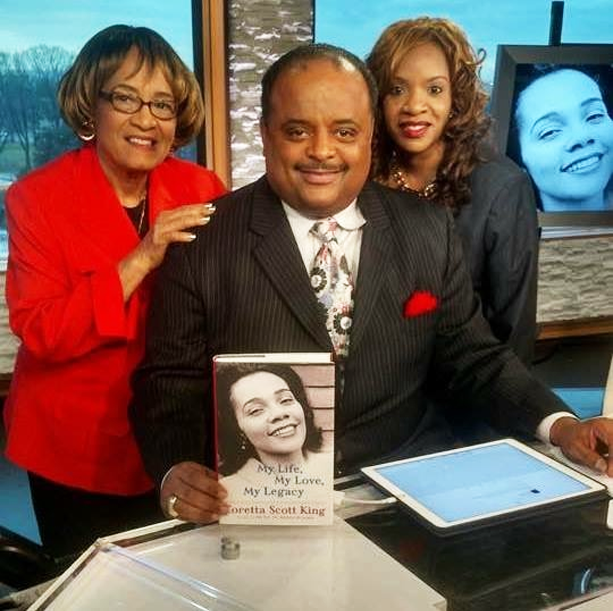 "Dr. Pettus … bar none is one of the best PR experts in the field and particularly in Washington, D.C. The great work that she did for my ministry placed our annual conference on the map."
Dr. Zina Pierre
Founder of The Breaking Room, Bethel Restoration Church & The Word Network TV Host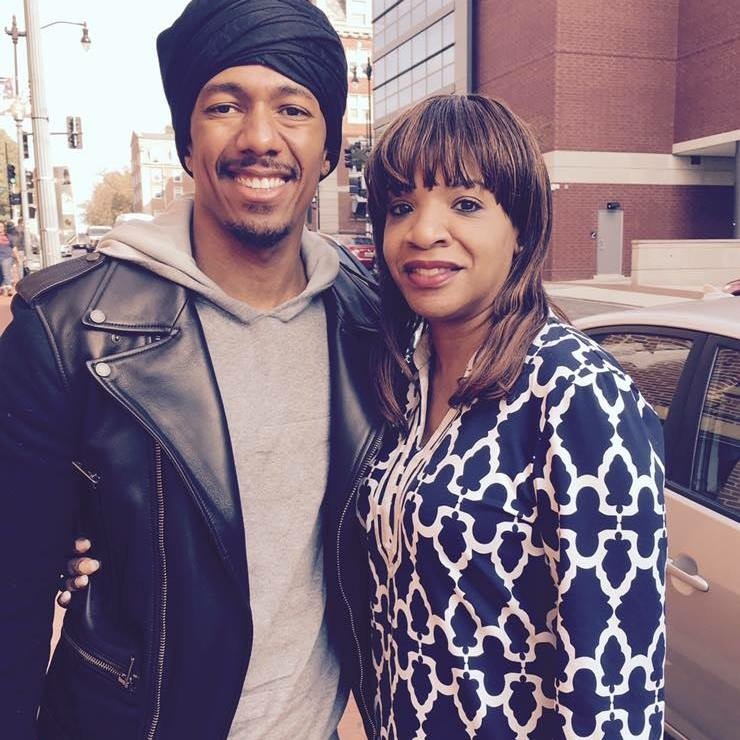 "Outstanding professional."
Lavonia Perryman
Lavonia Perryman Communications Associates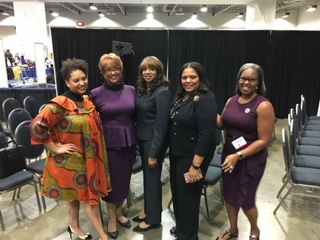 Rev. Pettus is also a wealth of information as a domestic violence survivor and advocate. If an event organizer is looking for someone to take their conference to the next level, I highly recommend Rev. Pettus. She is also a great guest to be interviewed on television, radio, newspaper, and any other media outlet.

Jennifer C. Foxworthy

Founder and CEO, Inspirationally Speaking, LLC and Unstoppable You Ministries, Inc.
Interviews, Sermons & Speeches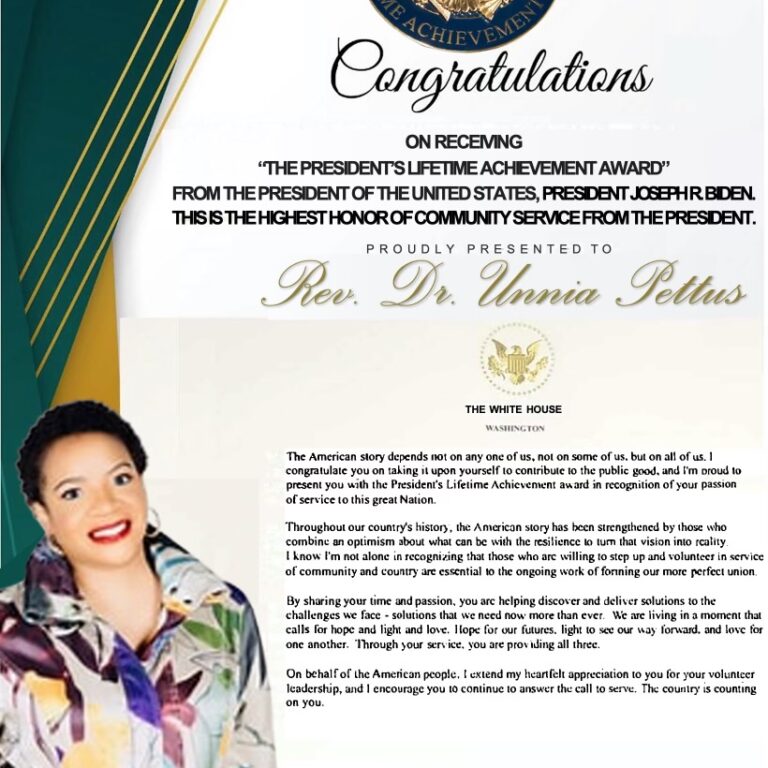 June 2023
2023 Presidential Lifetime Achievement Award from U.S. President Joseph Biden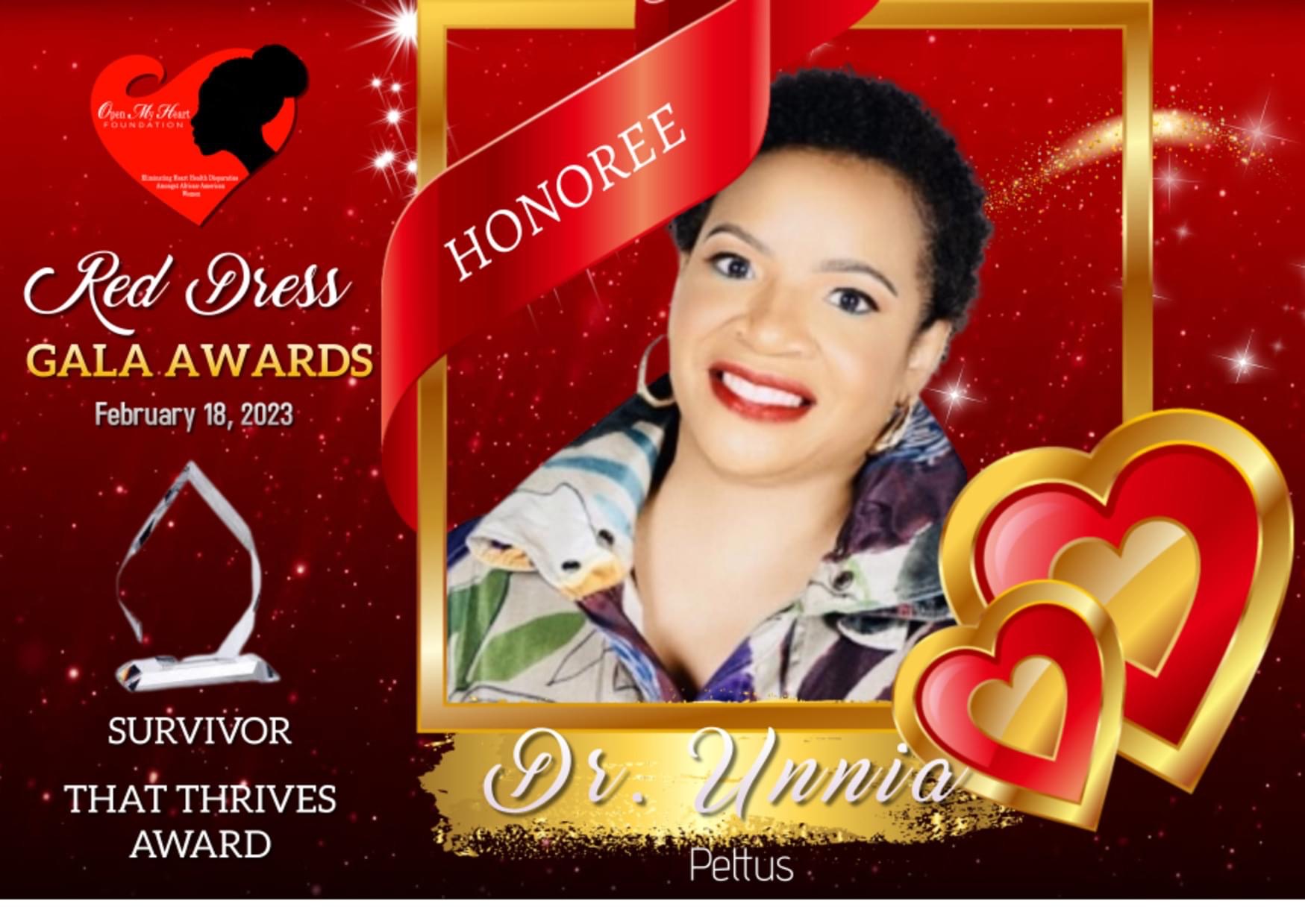 February 2023
2023 Lillie Daniels Legacy Award from the Open My Heart Foundation Incorporated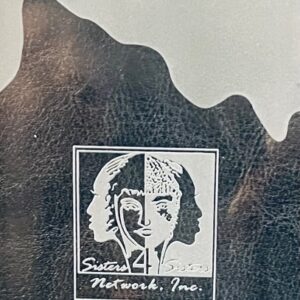 October 2022
2022 Domestic Violence Award from Sisters4Sisters Network Incorporated
October 2021
2021 Pink Star Award from the Edith P. Wright Breast Cancer Foundation Incorporated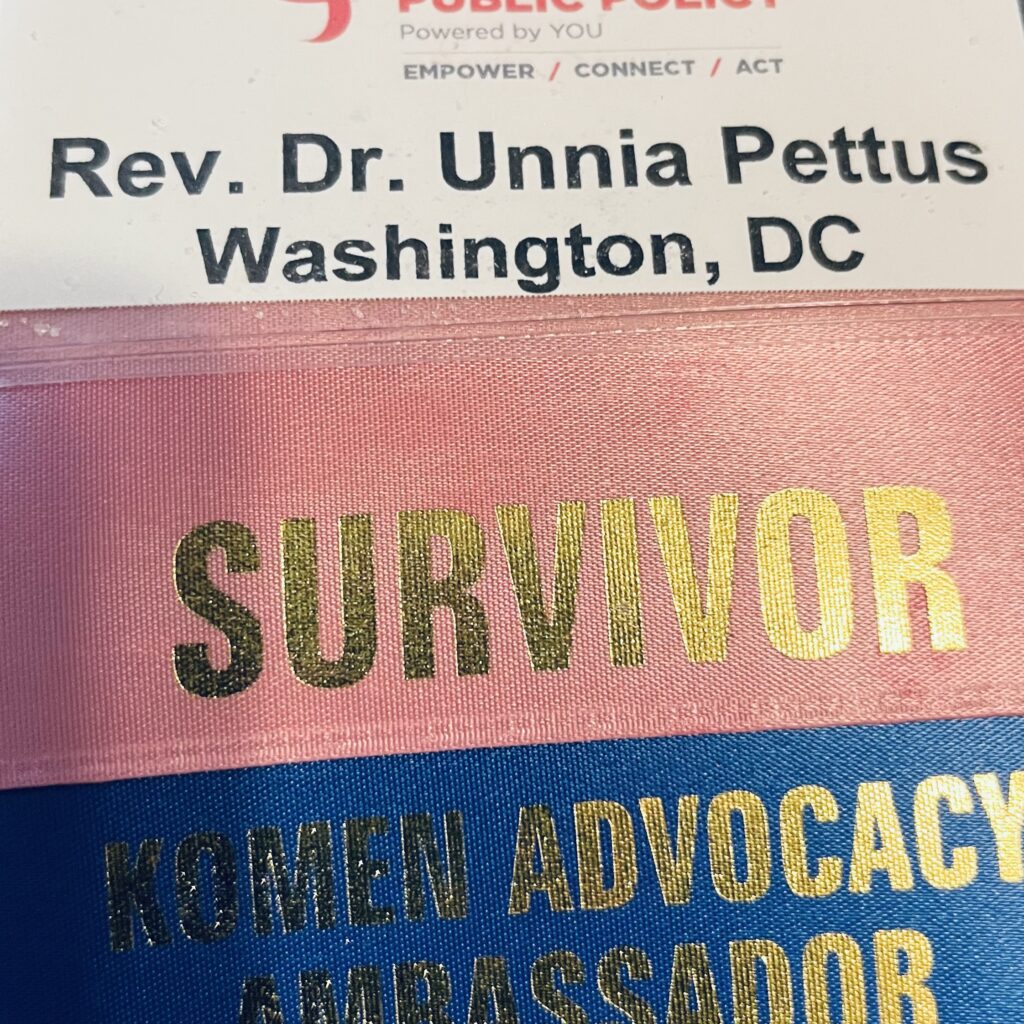 January 2023
2023 Susan G. Komen Advocacy Ambassador
Book Dr. Unnia Pettus
Interested in having Dr. Unnia to speak at your upcoming event In-Person or Virtual?